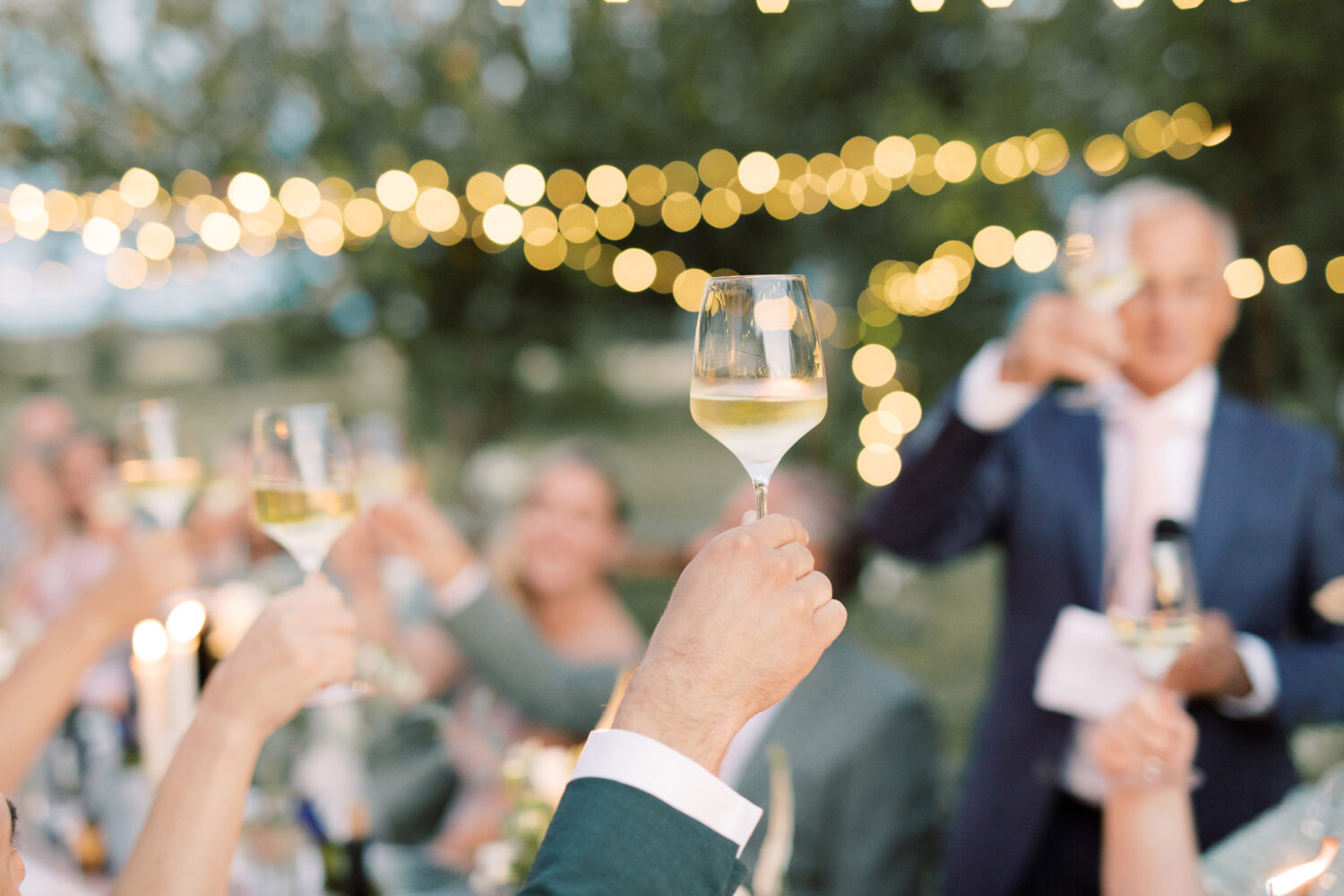 Thinking of France one of the first visions you'll get is wine, good food, dining till late in the evening and enjoying the good life! If there is one place on earth where they know all about good wines and great food, it is France!
Having your wedding in France automatically means good food and wines! 'My' couples love wine, food and beautiful decorated tables. And France has a lot to offer and you have a lot to choose from.
Did you know it is very common in France to buy your own wines for your wedding instead of using what's on the caterer's list? Obviously every french family has someone who 'does something with wines' for a living, so it's nothing strange. Venues and caterer's will ask you how you prefer to organise your wine selection. They can do this for you, but it's okay if you do this yourself. Perhaps there will be a corkage fee, but normally not to much. One exception, if you get married at a vineyard it is often standard to use the wines of that winehouse.
If you buy your own bottles of wines, make a good estimation on how many you will need of white, red and rosé wines. And champagne of course (or perhaps you choose crémant, a nice sparkling wine from other regions. Nearly the same, but cheaper)! You do not want to run out of drinks. But on the other hand, you do not wish to have a huge pile of boxes left after the wedding that you somehow need to manage to bring home (although your wine stock will be good for a reasonable time after that).
Of course it depends on who you have invited for your wedding, the outdoor temperature and how many events with drinks you'll have during the wedding, to calculate the amount you need. If you have trouble calculating, let me assist.