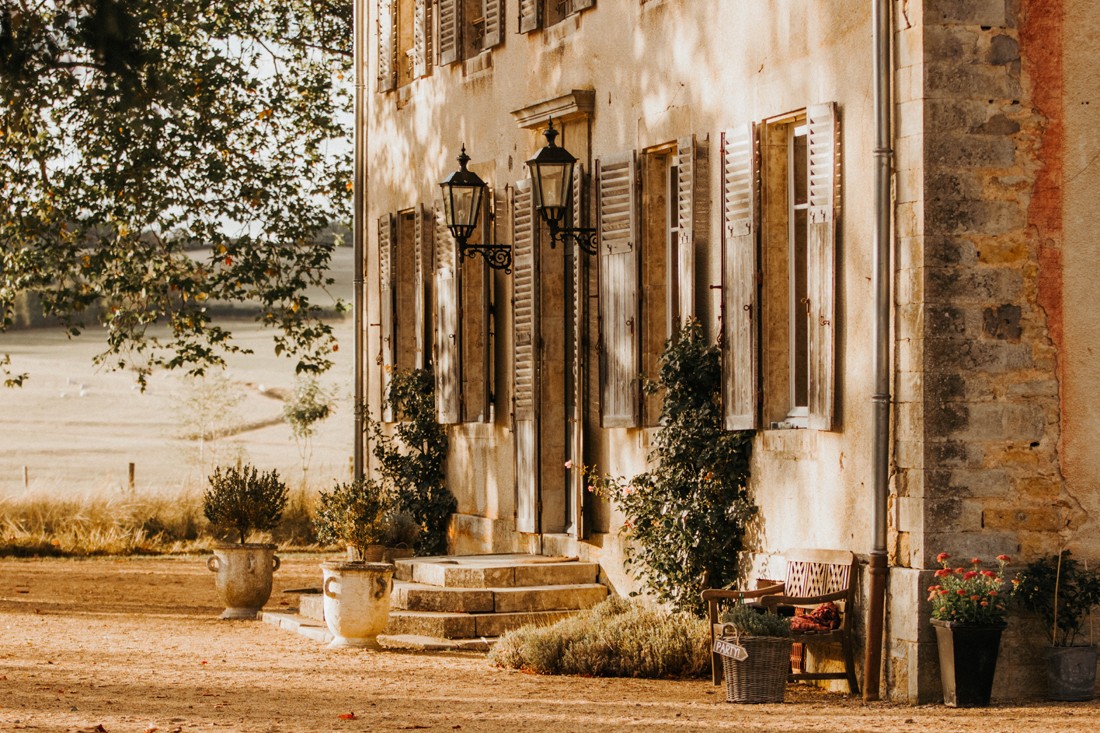 France, the country with green hills, beautiful old towns, vineyards and long, warm summer evenings…. Getting married in this athmosphere is a dream for many couples. But where exactly? In an old barn or a magical château with gardens like Versailles… The country offers so many wonderful venues for weddings and every region has its own charateristics. There is so much variety, where do you start? How to make a selection? And what needs your specific attention when you visit a venue?
Take an evening together and 'dream out loud'. Visualise what your venue will look like. Is it robust, luxurious, romantic, industrial, phenomenal or intimate, historic or modern? Do you want a bohemian wedding near an old barn on a campyard or a classy wedding in a château?
And from there, go over the more practical details of the wishlist: do you want guests to stay overnight at the venue, if so, how many beds do you need? Do you need a church or will you marry in the garden? Do you want a pool? How many guests will be present at your wedding and will that fit inside the buildings? And is there a french region that you prefer, maybe because of good holiday memories? How far do you want to travel for your weekend wedding? Is that by car or do you come by plane? Questions, questions, questions… but it all helps to determine what you are looking for.
About the budget
There are fabulous castles for over 25.000 euros per night, but also beautiful manors where you can stay a whole weekend for 4.000 euros. The French often rent a venue from Saturday till Sunday, therefor many prices only include 1 night. Something to double check, especially if you want to start celebrating on Friday evening with a welcoming party.
Sometimes bride and groom choose a "standard holiday home" or a holiday home that belongs to friends or family. Especially when you already know the house and you have good holiday memories to it, this can be very nice. And it might be cheaper. But be aware: when this place does not have the facilities to host a group, you might need to rent a lot more equipment to make it suitable for the wedding. Extra chairs, tables and kitchen equipment for example. And what about electricity and sanitary, is there enough for your group of guests? With all the extra rentals, a cheaper venue might end up to cost more than a venue that was a bit more expensive in the beginning. If you visit a venue, small of large, it is always good to check all the facilities on site.
To avoid you cannot see the wood for the trees anymore, I offer the Find your Venue service. After you told me what you are looking for I preselect venues that fit the style and budget. You choose your favorits and I organise your visit to the prefered venues. Once you've found thé venue for your wedding, I will double check the contract so you know exactly what to expect. Want to know more about our Find the Venue service? Contact me!